Our Photos & Videos Click the link photos to view Our Photos & Videos

---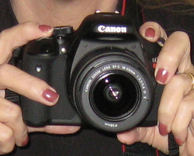 We enjoy taking photos of our doves performing at special events.
Most photos on this website with the exception of one or two, that have been noted, are original photographs taken by Nancy or Charlie Cole.

I want to give a special Thank You to our clients, all photos & videos were taken and posted with their permission. We owe much of our success to their photos and videos.

We've never claimed to be professional photographers or videographers, we just like taking pistures and sometimes they come out pretty good.

---
The photos and videos have always been helpful to clients deciding on a package for their special event.The only editing program we use is for cropping . We never photo shop your picture.

On this webpage there are two photos with an overlay, Our " Funeral Doves" banner, both photos are original but the dove photo has been layer.

---